No Doubt Sues -- Gwen Is Not a Man!
No Doubt Sues
Gwen Is Not a Man!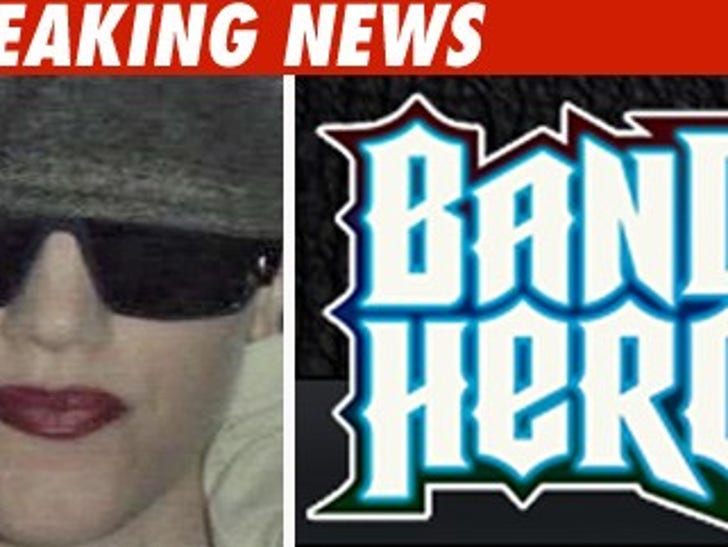 Gwen Stefani is not a man and wants nothing to do with hookers -- but according to a new lawsuit, Gwen claims she's being manipulated into all sorts of manly, unGwen-like behavior for a new "Guitar Hero" video game.
The band No Doubt is suing the makers of a new game called "Band Hero" -- claiming gamers were only supposed to be able to use No Doubt's digital images to sing 3 No Doubt songs.
But in the lawsuit, filed in L.A. County Superior Court, the band claims Activision "transformed No Doubt band members into a virtual karaoke circus act" by having them "sing, dance and perform over sixty songs."
The band is particularly pissed that Gwen Stefani's animated image can channel a male voice to sing "Honky Tonk Woman" by the Rolling Stones ... a song which contains lyrics about "having sex with prostitutes."
The band is suing for an injuction prohibiting "the unauthorized use of the No Doubt's name and likeness" in the game ... along with an undetermined amount of damages.
UPDATE: TMZ spoke with a rep from Activision who tells us, "Activision has a written agreement to use No Doubt in Band Hero – an agreement signed by No Doubt after extensive negotiations with its representatives, who collectively have decades of experience in the entertainment industry ...
... Activision believes it is within its legal rights with respect to the use and portrayal of the band members in the game and that this lawsuit is without merit."