Prejean -- Family Doesn't Always Come First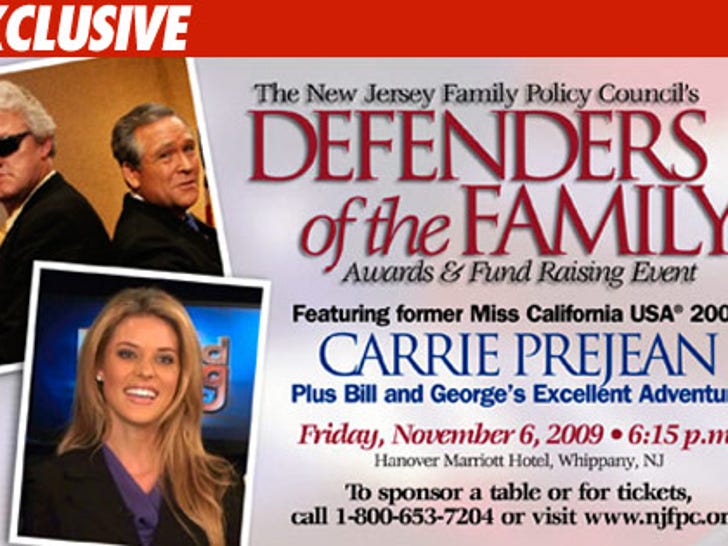 Carrie Prejean will finally get to enjoy some alone time tonight ... TMZ has learned the "biblically correct" crusader for "opposite marriage" has been mysteriously removed from an ultra-conservative event in NJ.
Carrie was all set to speak at an event called "Defenders of the Family" ... but after word got out that she sinned with herself in a solo sex tape, Carrie has since been removed from the schedule.
A spokesman for the New Jersey Family Policy Council wouldn't say if they canceled or if Carrie did... but Prejean was still a go just yesterday.
Attempts to reach Carrie's reps were unsuccessful.