Joanna Krupa Went 'Wild' with Snoop Dog
Joanna Krupa
Went 'Wild'
with Snoop Dog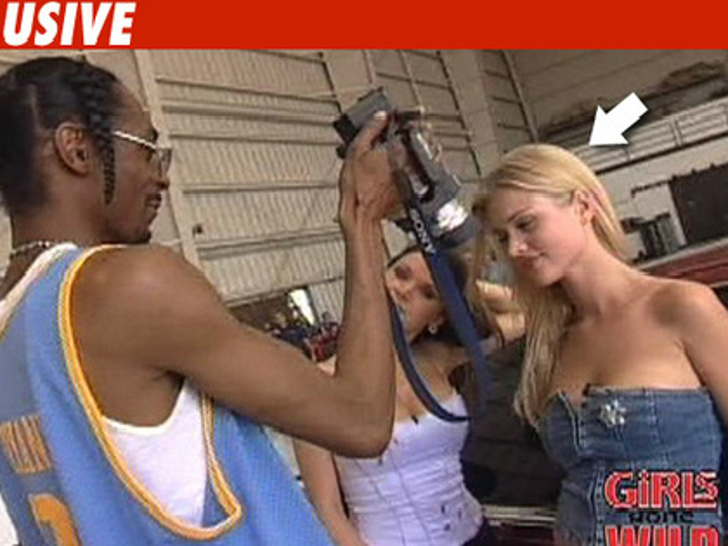 Joanna Krupa from "Dancing with the Stars" has accomplished a feat not many women have been able to do: She was featured on a "Girls Gone Wild" video with Snoop Doggy Dog and managed to keep her clothes on the whole time.
TMZ has obtained some footage of Krupa on a "GGW" video she did with Snoop Dogg back in the day called "Doggystyle." On the tape, she's just one of the hot chicks Joe Francis uses to introduce the video.
Unfortunately -- just like that tickle torture vid -- Krupa is covered in more clothes than she is when doin' the jive.