Joanna Krupa Tickled Pink in Fetish Video
Joanna Krupa
Tickled Pink
in Fetish Video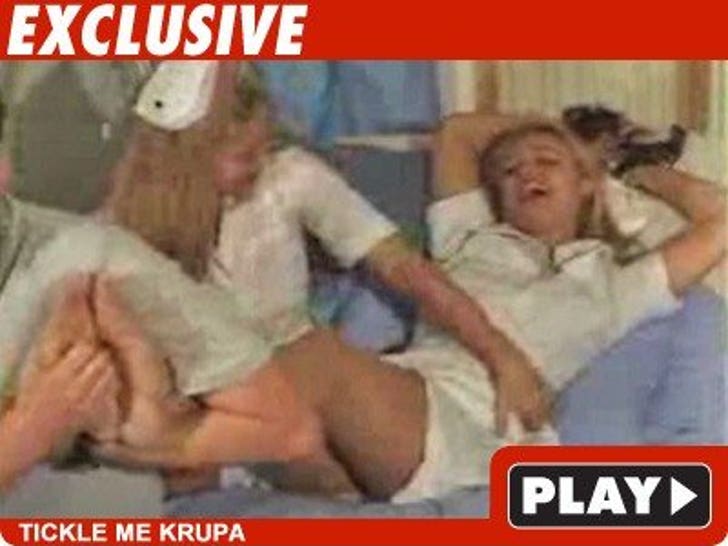 Joanna Krupa has got one hilarious foot fetish -- or at least she does in this laughable low budget fetish video from back in the day ... complete with more tickle torture than anyone should ever have to endure.
TMZ has learned the Playboy bombshell and "Dancing with the Stars" competitor scored the starring role of "Head Nurse Regina" in the foot fetish/tickle torture film "No Shoes No Mercy" back in 2003 ... probably for some extra cash before her big break.
In the video, Krupa starts off by unleashing her fingers of fury on her female tickle partner ... then gets tied down on the hospital bed for an awkwardly awesome session of her very own.
As for Krupa's tickle partner? That's Sarah Kozer -- a reality TV regular you might recognize as the runner-up from "Joe Millionaire."