Rihanna: Chris Had No Soul in His Eyes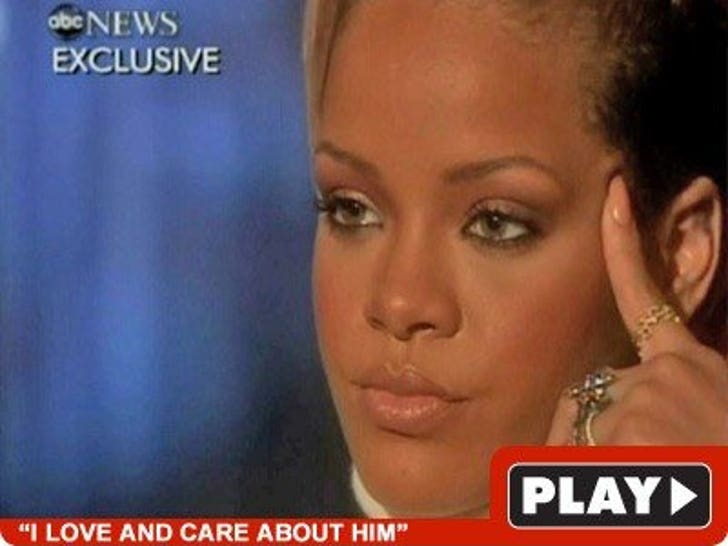 Rihanna described all the horrific details of Chris Brown's brutal attack on her last February -- claiming he was soulless and had "clearly blacked out" when he was smashing her face in.
On "Good Morning America," Rihanna explained how a fight over a text message set him off -- and once the beating started, all she could think about was "When is it going to stop?"
Interestingly enough, she says she doesn't hate him -- and instead wants him to "have a great career" and to "take this as something to go through and learn."