Dr. Conrad Murray Surfaces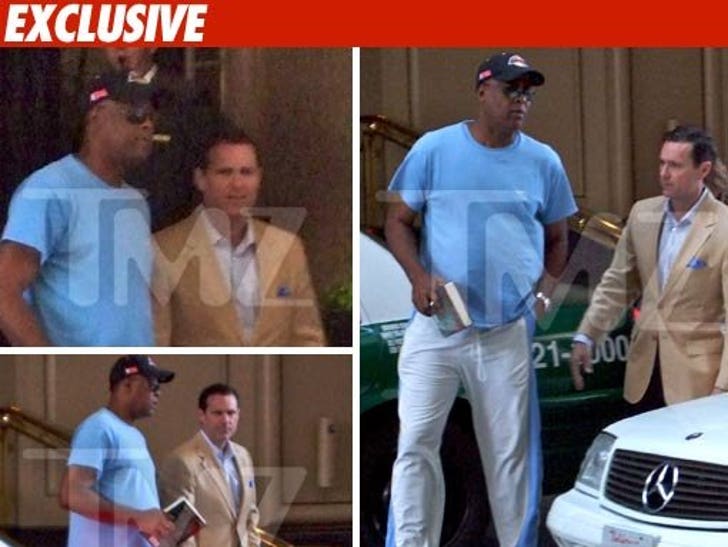 Dr. Conrad Murray has been as mysterious a figure as Michael Jackson himself, since the death of the King of Pop. We haven't seen him out and about for months -- until now.
Dr. Murray and his lawyer, Ed Chernoff, left the Beverly Regent Hotel last week. Dr. Murray, who is the target of the LAPD's homicide investigation, was holding a book called "Miami Babylon." The description in the jacket includes this passage: "From the mid-level coke deals and their suitcases of cash ... the Beach has seen it all."
But that's nothing compared to the Propofol deals in L.A. ...