Ed Westwick Nips It in the Bud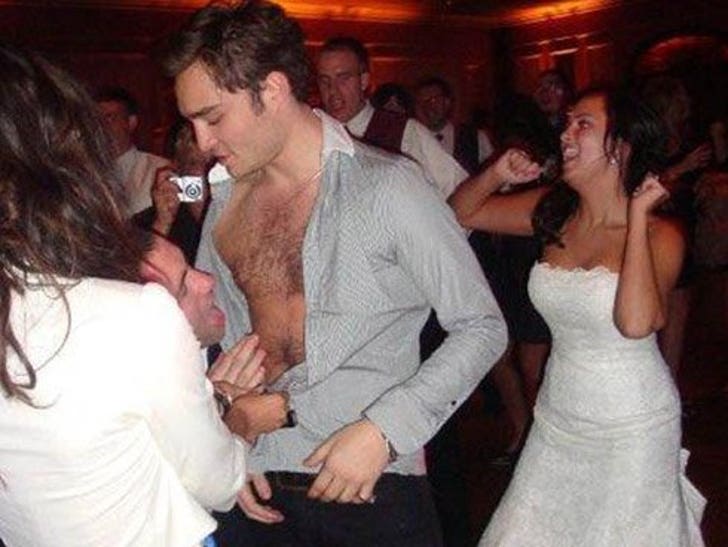 While his shirt was being taken off, "Gossip Girl" bad boy Ed Westwick got a mouthful on his nipple from some guy at a wedding.
The striptease went down at Ed's girlfriend's and fellow cast mate Jessic Szohr's friend's wedding reception in Milwaukee recently.
What would Chuck Bass do?