Michael Jackson Funeral Expenses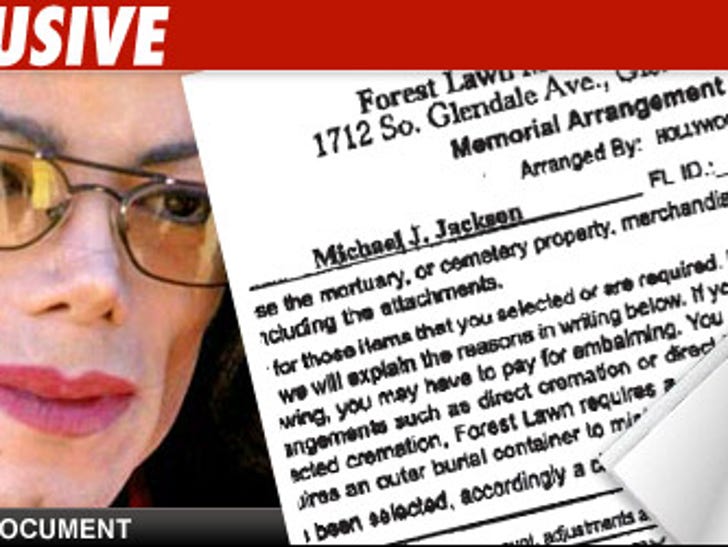 Michael Jackson's Forest Lawn funeral costs total $855,730.31, according to documents just unsealed by the court.
The costs for the Glendale Police Department and city support $175,086.31.
As for itemized costs, the internment was $590,000. As for upkeep of the mausoleum -- $88,500.
Private security, lighting, baby grand piano, fan rentals -- $176,020.31.
And there's this -- Framing of a photo of MJ which was placed next to the casket -- $3,682.66
Wardrobe for the family -- $1,975.50