Prejean Unplugs for 'Inappropriate King Live'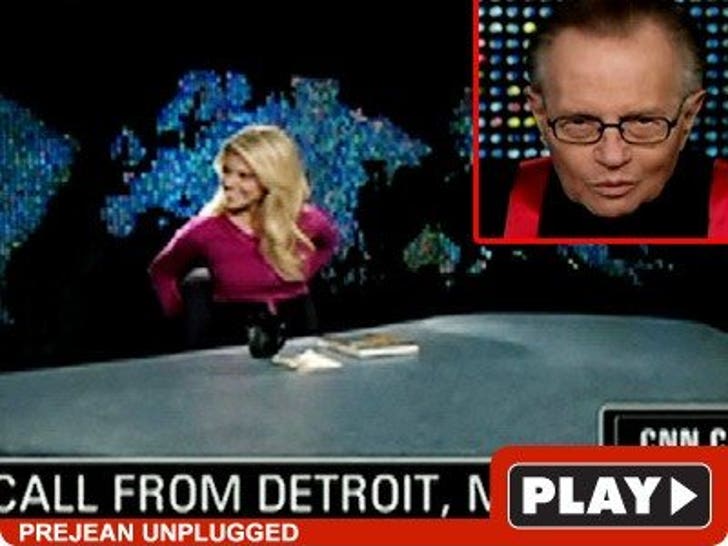 Carrie Prejean and Larry King just made the most awesomely awkward TV.
Carrie unplugged her mic on "Larry King Live" tonight and threatened to walk off the show -- all because Larry pressed her on details about her settlement with
... as in, he wanted her to bring up her solo sex tape.
Carrie called Larry "extremely inappropriate" for his line of questioning ... Larry's response? He said, "Inappropriate King Live continues" and then took a phone call.