Jamie McCourt -- I'm No Cheater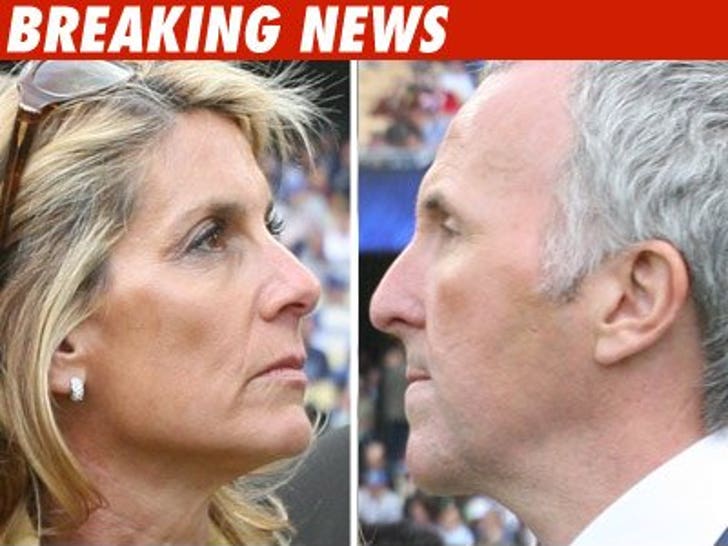 The soon-to-be ex-wife of Los Angeles Dodgers head honcho Frank McCourt says she never hooked up with another man before their marriage fell apart -- but she does plan on stripping Frank one last time ... with a plan that would make her the sole owner of Frank's beloved baseball team.
In an interview with the L.A. Times, Jamie denied her husband's accusations that she was engaged in an "inappropriate relationship" with former Dodgers employee Jeff Fuller before things ended with Frank, saying, "I have never been with another man until the marriage broke up. Ever. Ever."
Jamie added, "I never even had a date until I was separated -- besides my husband."
Jamie also mentioned she had a plan to buy the Dodgers outright saying, "I don't need to be the controlling interest, I just love baseball that much and want to stay a part of it and lend my expertise any way I can."
It's unclear when and how Jamie plans on making her move.