Lohan Burns Dad -- He's the Fame Whore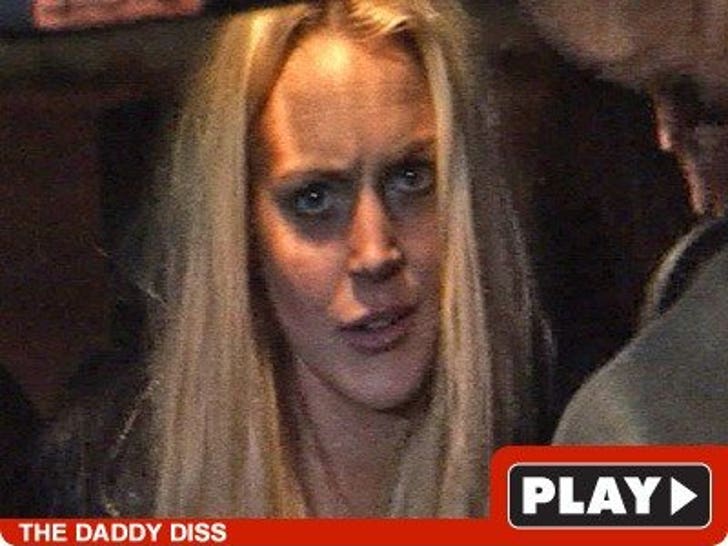 Lindsay Lohan only said one thing last night -- but she made it count ... slamming her father as a camera-hungry fame whore.
Last night outside Voyeur, LiLo turned a paparazzi snapstorm into an opportunity to publicly slam papa Michael Lohan -- telling paps, "guys why don't you go find my dad, he's the one that wants the pictures."
And while Linds took a hit at her dad, her driver lightly hit the car in front of them ... and took off.
FYI -- Britney got prosecuted for exactly the same thing .. but
has no dog in this fight, she wasn't behind the wheel.