Marie Goes After Former Manager for $2 Mil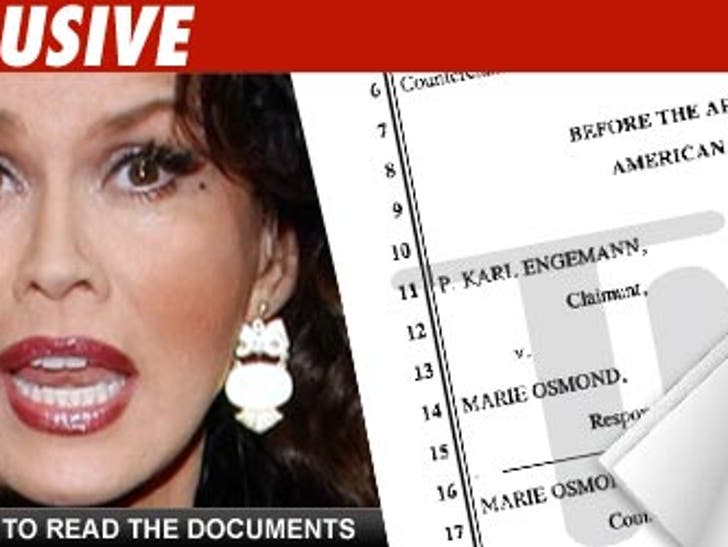 Marie Osmond has countersued her former agent, claiming he's made "extortionist demands" against her and defamed her as well.
TMZ has obtained the legal papers, filed in the arbitration case between Marie and former manager P. Karl Engemann. Marie wants $2 million from Engemann for the damages she claims he caused her.
The legal docs assert that Engemann "tried to extort Osmond to pay more compensation to him...by defaming and disparaging Osmond to third parties."
Osmond claims Engemann derailed her plan for a talk show by bungling the negotiations. She also says he screwed up her negotiations with "Dancing with the Stars" and her Nutrisystems commercials.
In addition to the $2 mil, Marie wants punitive damages.