One Thousand Angry Spiders ... On a Plane?!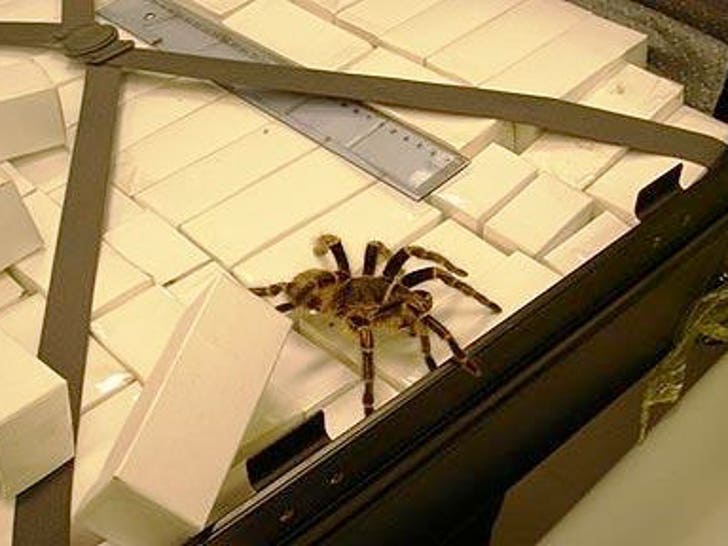 Even Samuel L. Jackson isn't badass enough to handle this nightmare. Some English pet shop owner was busted in an airport in Brazil for trying to smuggle 1,000 LIVE SPIDERS onto an airplane.
He almost made it too -- dude was arrested on Wednesday right before he boarded his flight back to Europe at Rio de Janeiro's international airport ... when an x-ray of his suitcases revealed he was traveling with an army of illegal 8-legged cargo ... including tarantulas.
He hoped to sell the creepy crawlies once he got home -- but now faces up to a year in jail if convicted of animal trafficking, plus millions in fines.