Beckham: Healthy Enough for 2 Kinds of Football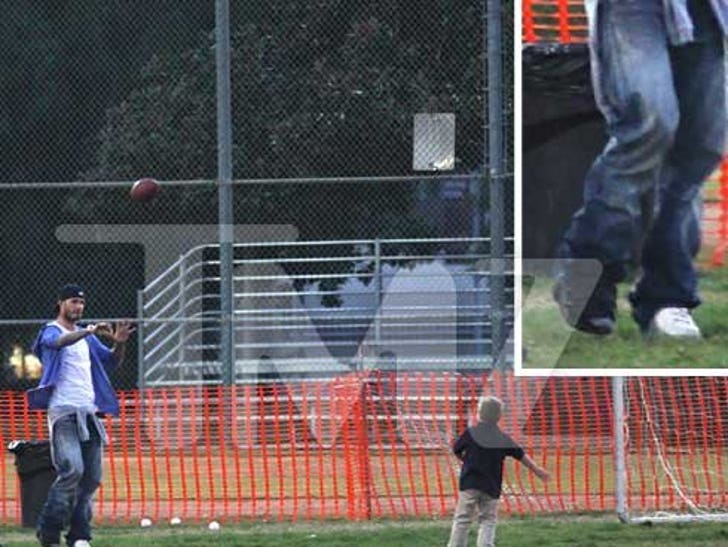 David Beckham fired around the pigskin with his kids at a park in L.A. last night -- all while in the protective care of the most watched medical brace on the planet.
Becks was a virtual Tom Brady -- but not just because he threw the ball well. TB also busted out a mysterious brace days before his big game a few years ago -- Super Bowl 42. David and the L.A. Galaxy are set to compete for the MLS Cup on Sunday.
The rep tells us, "The boot is purely precautionary. David will be on the pitch training with the team Thursday morning and will travel with them later in the day to Seattle. He is expected to play with the team in the MLS cup on Sunday. "
For the record, Tom Brady lost Super Bowl 42.