Chris Brown Court Hearing -- Live Bloggin'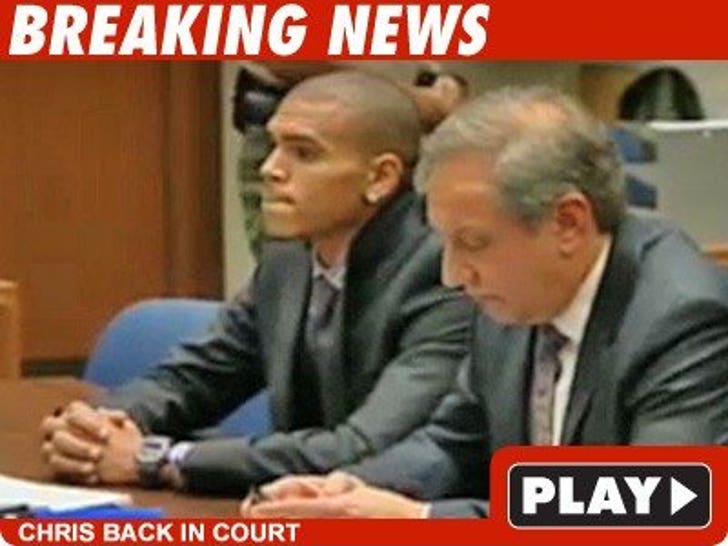 Chris Brown is in court today for a progress report hearing.
Brown pled guilty to assaulting Rihanna back in June -- and was sentenced to 180 days of hard labor plus a bunch of other stipulations, including one year of domestic violence counseling.

UPDATE 2:10 PM PT: All done -- the judge is satisfied -- next progress report hearing is scheduled for February 18.
UPDATE 2:08 PM PT: Brown has also completed 7 of his 52 domestic violence classes.
UPDATE 2:05 PM PT: Brown's progress report was just handed to the judge, which showed he has completed 100 hours of community service already.
UPDATE 2:04 PM PT: Here we go!
UPDATE 2:03 PM PT: Brown and one bodyguard are now sitting in the courtroom.