Miley Bus 911: Driver Suffering Cardiac Arrest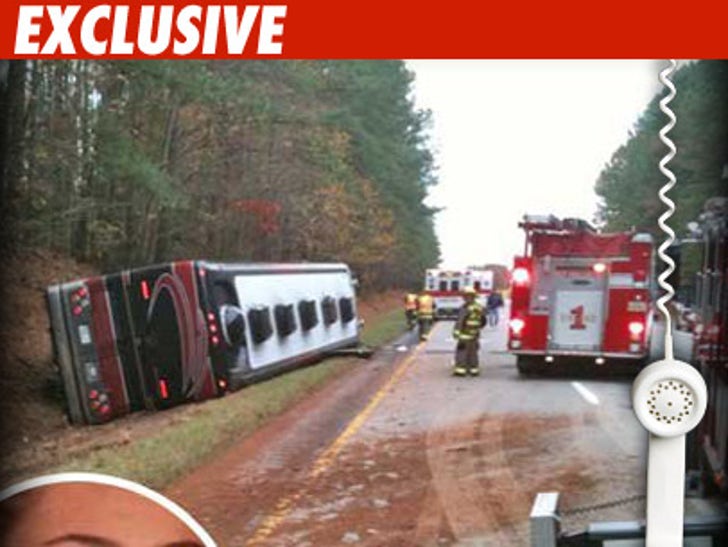 TMZ has obtained the 911 calls made when one of Miley Cyrus' tour buses crashed last night on a highway in Virginia, killing the driver and injuring one passenger. Miley was not involved in any way.
In the first call, the caller tells the dispatcher the bus driver is still alive, but "losing color." This is significant because officials were investigating whether or not the driver died before the crash occurred ... which would help explain how the bus drifted off the road and then crashed.
In the second call, which sounds like it's being made by a different person, the caller says the driver was suffering cardiac arrest.
A third 911 call was made, in which you can hear the caller being instructed on how to perform CPR. This caller also says there are people still trapped in the back of the bus, but they are all okay.
The driver, 53-year-old William Douglas, died at the scene.
UPDATE: Police tell TMZ there were no obvious signs that alcohol played a factor in the crash, and believe Douglas may have had health-related issues. The matter is still under investigation.