Pratt to DJs -- I Want My Money!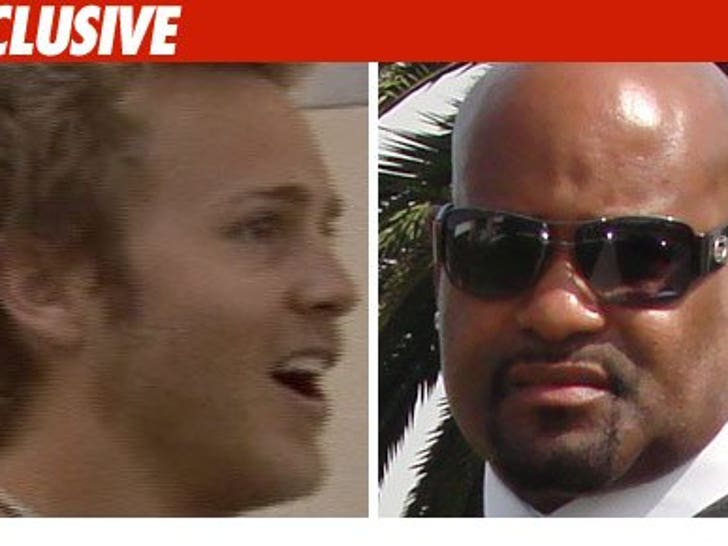 Spencer Pratt wants his money, and he's sending out the Big D to get it.
Last week, Spencer went on the "Jojo, Reagan and the Mix Morning Show" on the radio and claimed that Heidi's unforgettably bad performance on this year's Miss Universe pageant was the most watched TV event of all-time. Well, like everyone else, the DJs didn't believe him. They did their research and found out that Princess Di's funeral was indeed the most watched. By about 1.5 billion people. So, they want their money.
Not so fast, claims Spencer. He tells TMZ he re-listened to the tape, and that he said it was the most watched "performance" of all-time ... not "event." Apparently, Princess Di's funeral doesn't count as a performance ... despite the fact that Elton John performed.
Nevertheless, Pratt believes he won the bet and wants his money. In fact, Pratt tells TMZ he's going to send his bodyguard Big D to the station to collect the cash. Note to DJs -- we know Spencer will do anything for fame, we can only imagine what he'll do for money. Pay the dude.