'Early Show' Censors Gay Kiss ... When It's Men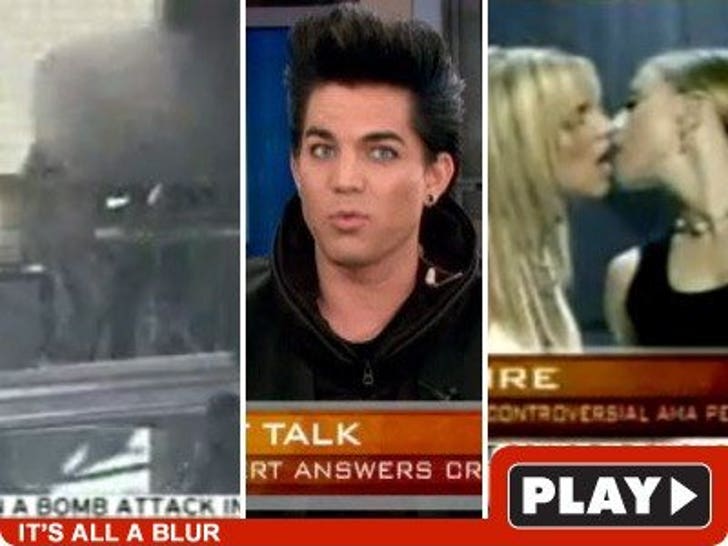 As far as "The Early Show" goes, a kiss is just a kiss ... except when it's a male-on-male kiss.
During an interview on "The Early Show" this morning, Adam Lambert's AMAs same-sex face suck was blurred out -- but moments later they ran a completely uncensored version of Madonna and Britney's infamous 'lesbian' lip-lock at the MTV VMAs.
All along Adam has said, "...if it had been a female pop performer doing the moves that were on the stage, I don't think there would be nearly as much of an outrage." Dude may have a point.
TMZ called CBS for comment -- so far, their lips are sealed.