Kate & A-Rod -- Thankful for the Gym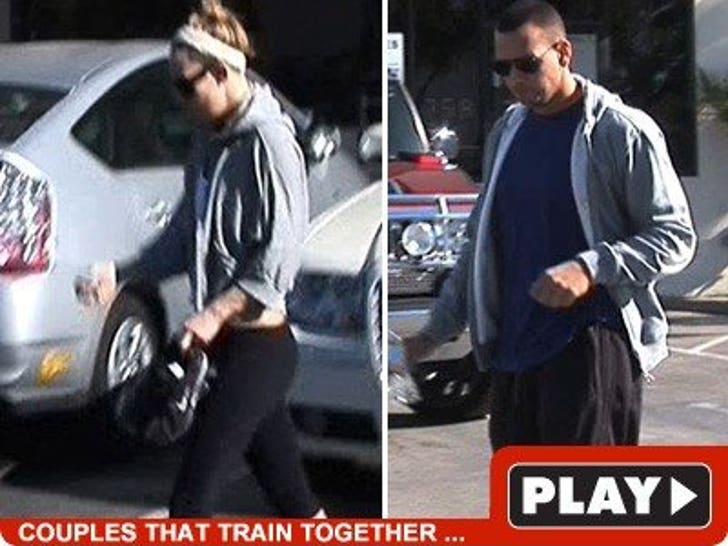 Kate Hudson and Alex Rodriguez made separate exits from the gym this morning, so as not to be seen together. But inside the gym, it was a whole different story.
A spy inside tells us Kate & A-Rod had no trouble showing off their affections, with Kate giving A-Rod a smooch in front of the 200+ people working out on Turkey Day.
PDA in private, like strangers in public.