Posh Spice Learneths from Her Medieval Mistakes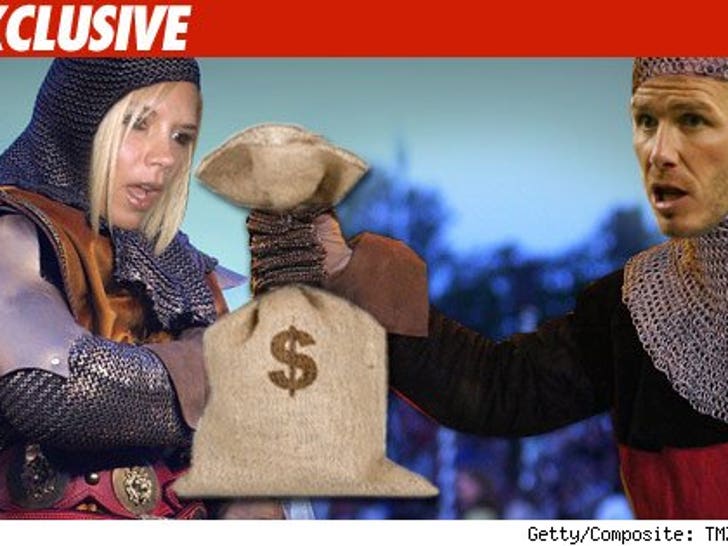 Posh Spice finally returned to the Medieval kingdom she once scorned -- but this time, the lady took proper steps to not screwth her waiter.
Take a journey back to September, when Posh failed to hand over a tip after a meal at the Medieval Times dinner theater in Southern California -- only sending the required gratuity after we reported her trifling ways on our webeth site.
Tuesday night, we're told the honorable Posh, accompanied by her husband Sir David Beckham, did nay make the same mistake again -- this time, the couple not only pre-paid the tip, but also left extra coin for their servers after the meal was completed.
Our spies say the Beckhams tip was worthy of the service provided. Hail their giving hearts!