Cop Lets Michael Jordan Off the Hook...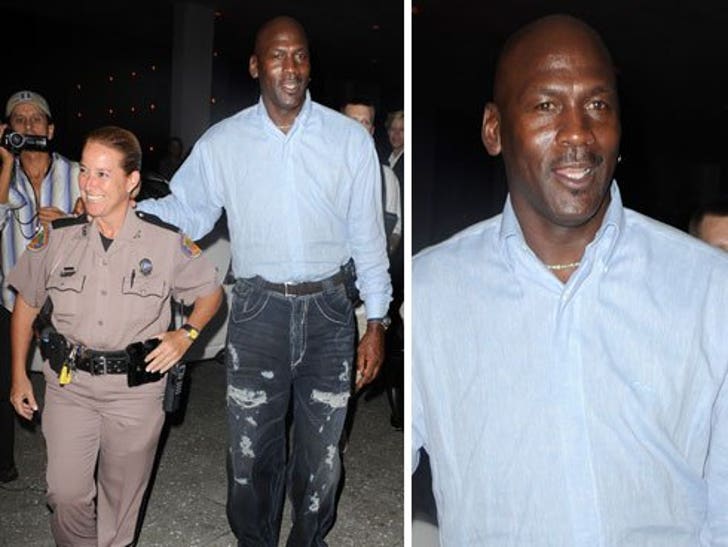 ... 'cause he shoulda been arrested for those jeans!!!
His Royal Airness hit Mr. Chow in Miami Beach yesterday, where the legendary lady-killer charmed one of Miami's finest on his way out of dinner.
Jordan had previously identified himself as Tiger Woods' mentor. Wonder what kind of advice he has for the golfer now?
If anyone would know what to say ...