Miley Cyrus Tried to Underage Party in the U.S.A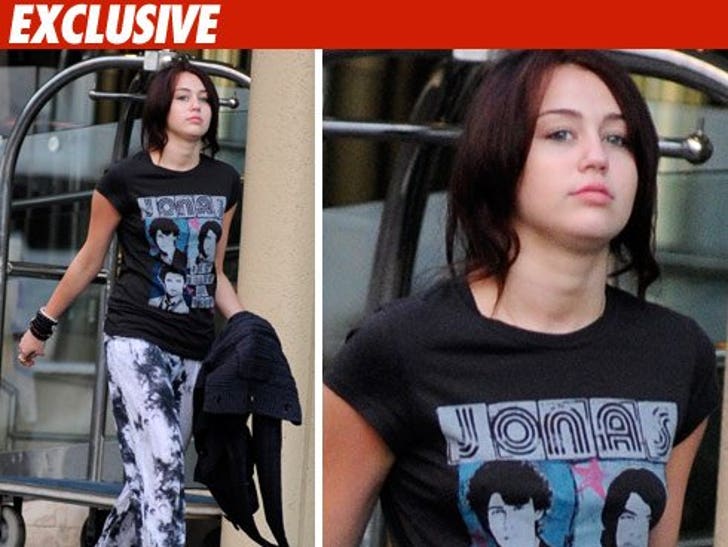 Miley Cyrus doesn't hear the word "no" very often -- but TMZ has learned that's exactly what she heard when she tried to get into a club in Miami Beach Wednesday night.
We spoke to multiple people connected to the 21-and-over Club LIV at the Fontainebleau hotel -- including a manager, an owner and a rep -- who all told us Miley and her posse showed up to party at the hotspot like they were adults.
They all told us Miley was turned away at the door because she obviously didn't meet the age requirement ... despite the fact that she has the voice of an 81-year-old chain smoker.
Miley's rep tells us this didn't happen ... even though it wouldn't be the 17-year-old singer's first time at a bar.
The photo of Miley we used for this post is of her leaving the Fontainebleau hotel on Thursday.