Duggar Fam -- Gallstones Didn't Faze Our Baby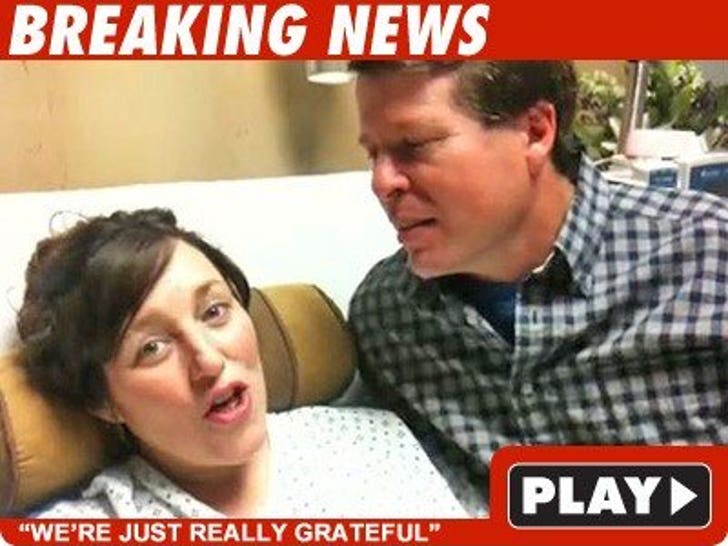 TLC's other famous multi-child family, The Duggars, just issued a "Thank you" video to their fans ... as Michelle continues to recover from a gallstone emergency this weekend.
Michelle -- who's pregnant with the couple's 19th child -- says her gallstones have "calmed down" since being airlifted to the hospital ... and the baby gestatin' inside her "sounds good."
According to Jim Bob, she should be free to leave in a few more days.