911 Call to Tiger Woods' House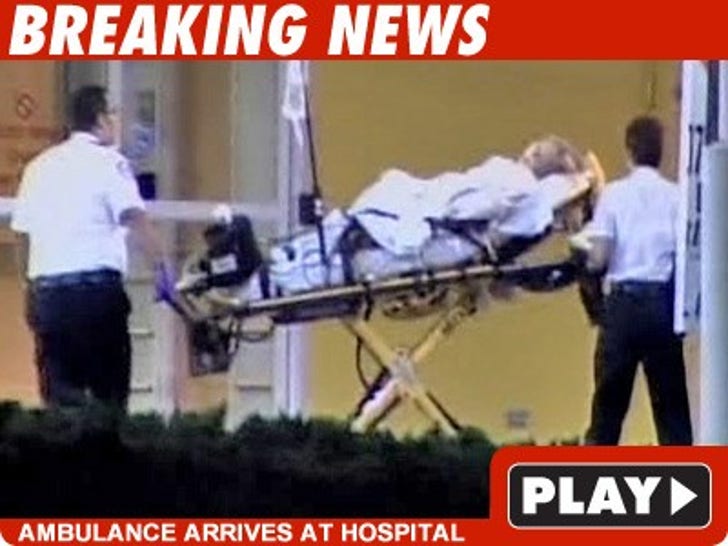 UPDATE: 7:45 AM ET: Here's what we now confirm as the latest. A middle-aged, blond woman was taken to the hospital early this morning. We have now confirmed the call came from Tiger Woods' address. The spokesperson for Orange County Fire initially said the 911 call came from Tiger's home but for some reason she later backed off that statement and said it might not be the same address. But, it is indeed Tiger's address. We also know a younger blond woman followed the ambulance to the hospital. And, as we reported, Elin's mom is in the U.S. to be with her daughter.
An ambulance reportedly raced to Tiger Woods' block in Windermere, FL overnight and transported a middle-aged woman to the hospital ... but there are conflicting reports.
Orange County Fire officials confirm a rescue call came in at 2:36 AM from a home on Deacon Circle. TMZ has confirmed the woman was indeed transported to the hospital.
A person from County Fire tells TMZ the responding address does not sync up with Tiger's home, suggesting it's a neighbor (see update - it was Tiger's address)
But WKMG TV in Orlando is reporting someone was transported (see below) and a blonde woman in a black Escalade followed an ambulance from Deacon Circle to Health Central hospital -- the same hospital that treated Tiger the night of his accident.
The Escalade's vehicle tag is similar to the one that crashed -- and, we know, Tiger has a second Escalade.