Travis Barker Settles Jet Crash Case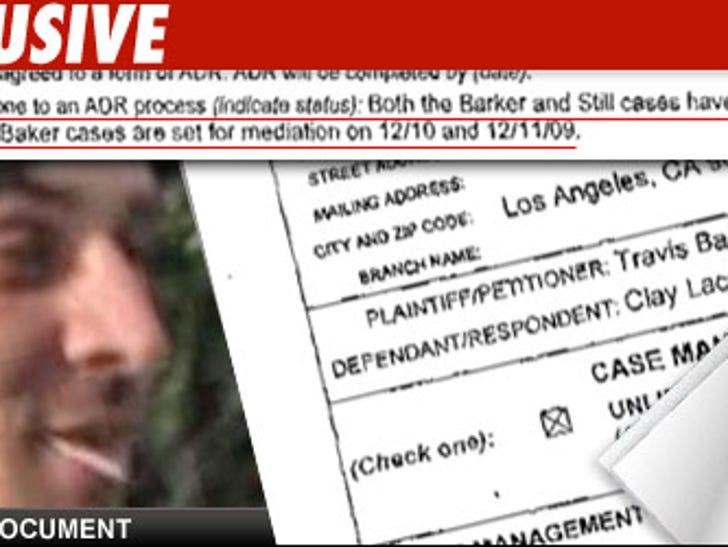 Travis Barker has settled the lawsuit over the jet crash that severely injured him and took the lives of four others ... TMZ has learned.
Sources say Travis and the various defendants -- Clay Lacy Aviation, Goodyear Tire & Rubber, Global Exec Aviation and others -- struck a deal during a mediation session on November 18th.
were filed on December 3.
Thelma Still -- the mother of Travis Barker's bodyguard, Che Still -- also settled her case during the same mediation.
The estate of DJ AM, aka Adam Goldstein's estate, is suing the same defendants for wrongful death -- in the wake of his overdose death in August. That case is pending.