Capitol Punishment for Tiger Woods
Capitol Punishment
for Tiger Woods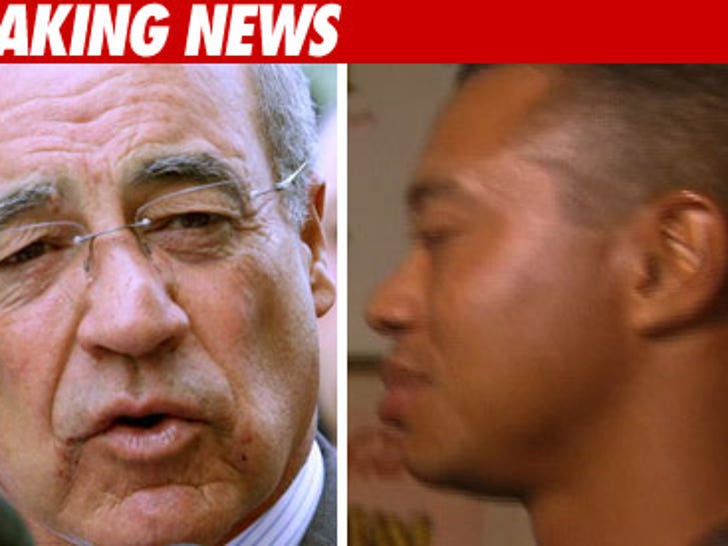 Tiger Woods has officially been declared unfit for Congress -- a California lawmaker is abandoning his plan to give Woods the highest Congressional award for a civilian in the wake of Tiger's scandal.
Earlier today, Representative Joe Baca (D-Calif) released a statement saying, "In light of the recent developments surrounding Tiger Woods and his family, I will not pursue legislation awarding him the Congressional Gold Medal this session."
Baca had previously submitted a bill to give Woods the award in recognition of his "service to the Nation in promoting excellence and good sportsmanship, and in breaking barriers with grace and dignity by showing that golf is a sport for all people."
For the record, the bill had no co-sponsor ... even before the Tiger drama began.
The story was first published by The Hill.