Axl Rose -- The Fight Video
Axl Rose
The Fight Video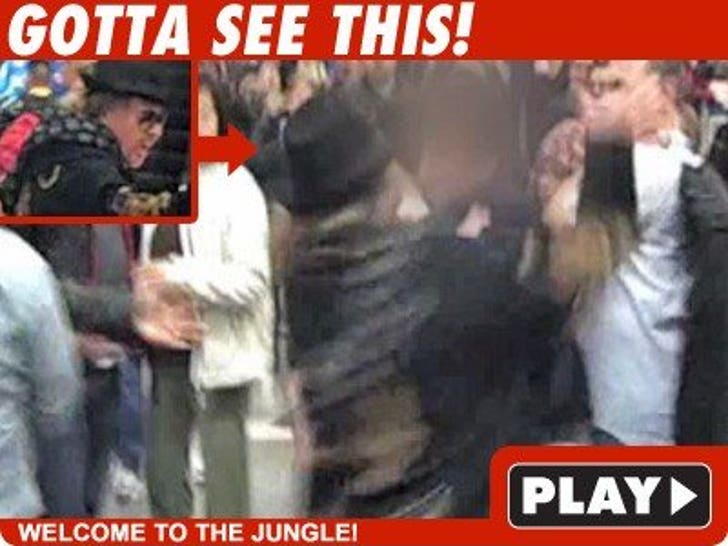 Axl Rose annihilated a paparazzi at LAX the other night, connecting with a ferocious blow to the snapper's head -- and now we've got the video of the entire brutal beat down.
Before the brawl, Axl warns the paparazzi about a photog who was allegedly getting close to a woman in his entourage saying, "touch her again, I'll break his f**king neck."
Seconds later, the woman can be seen scuffling with a photog -- and that's when Axl charges in and swings for the photog's head ... knocking the guy right on his ass.
As members of Axl's entourage tried to rip the Guns n' Roses singer away, the rocker continued to stomp and kick the man while he was on the ground.
Members of Rose's crew eventually tore him away and walked to their gate. In the footage, it's clear two TSA agents observed the fight, but we've learned they never notified airport police.
Axl has since posted an article on his MySpace page, in which the paparazzi are described as "belligerent" -- it also states Rose was uninjured in the "unprovoked attack."