Melanie Griffith -- The Mysterious Black Eye
Melanie Griffith
The Mysterious Black Eye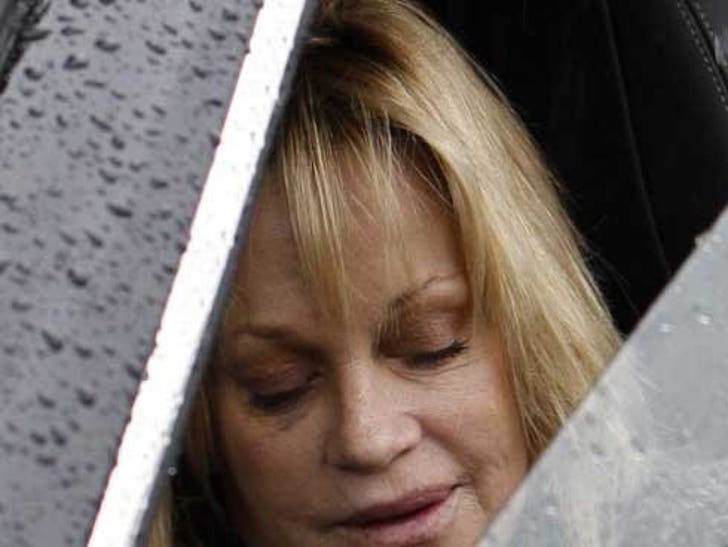 It's not a make-up smudge -- Melanie Griffith told photogs the mysterious dark spot seen on the right side of her face this weekend was indeed a black eye.
Griffith was first spotted with the bruise outside the Neil George salon in Beverly Hills Saturday afternoon.
So far, no word on what caused it. Melanie's rep wasn't immediately available for comment.