TMZ Live: Fist Pumpin' with 'Jersey Shore!'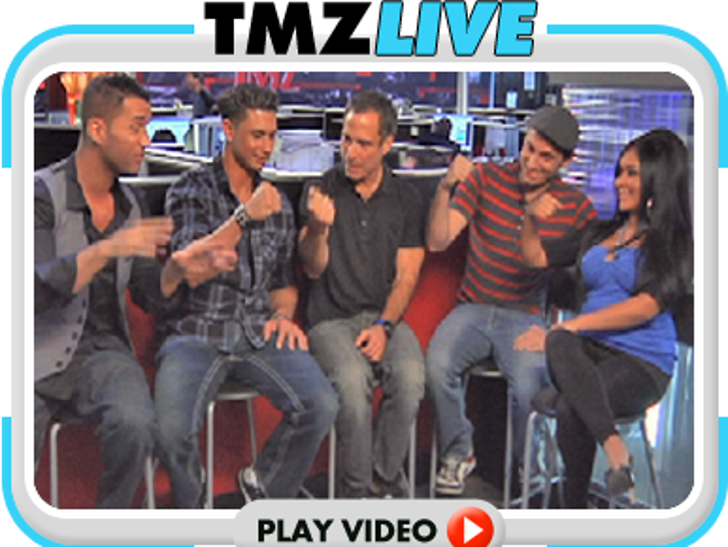 The Situation, Pauly D. and Snooki, from "Jersey Shore" were here -- and they were the most charming self-described "Guidos" and "Guidette" we've ever met.
Some of the highlights -- Snooki loved watching the footage of her attacker getting knocked the hell out, the boys blast the Italian group who called the show "offensive," and Harvey learns the proper way to fist pump.
Also -- How they all made it onto the show, "Jersey Shore" Vs "The Hills" ... and how to keep a tan and stay in shape.