Jessica Simpson: I Never Swapped #'s with Tiger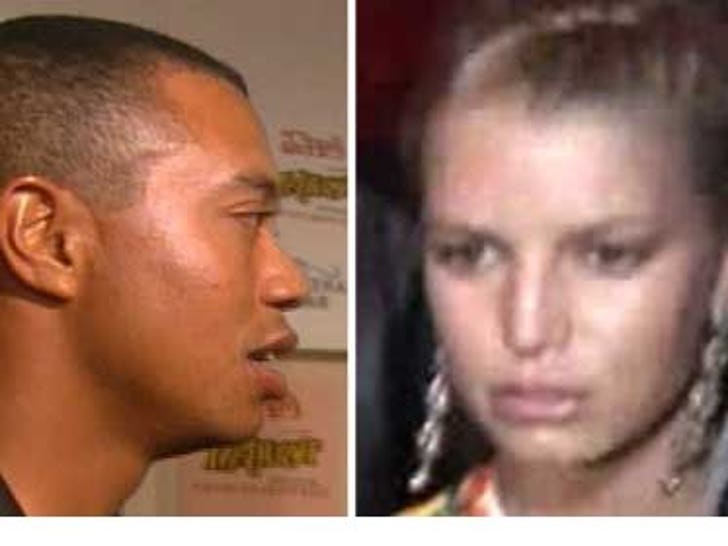 Jessica Simpson is lashing out against a tabloid report that Tiger Woods tried to add her to his list of mistresses earlier this year ... no matter how believable it seems.
TMZ has learned Simpson has fired off a nasty letter to Star Magazine over a recent article which explains how Woods "liked what he saw" when the two met at a golf tournament last summer. The article also claims Simpson "decided to have fun with Tiger whether it bothered Tony or not" -- meaning the two exchanged digits and e-mail addresses.
Jess, however, remembers it a bit differently -- and besides the letter, took to her Twitter to call BS, saying "can't believe that I'm on the cover of star magazine with Tiger Woods, what a JOKE! "The Shocking Inside Story" is (insert drumroll) A LIE!"