'Rage' to Radio Show: Eff Your 'No Eff' Rule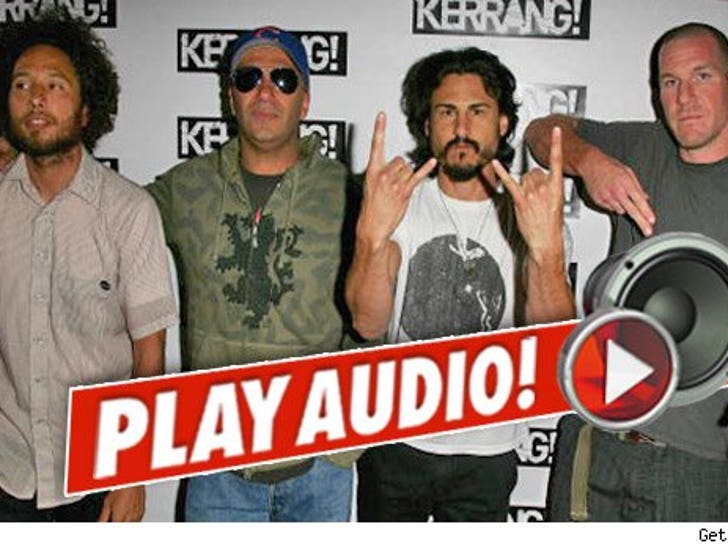 Rage Against the Machine incited mass panic at a British radio show this morning -- when the lead singer unleashed a string of f-bombs during a live on-air performance.
It all went down on UK's Radio Five Live's Breakfast Show during a performance of "Killing in the Name" -- after the band was asked to cut the curse words from the song. According to the DJ, the band obliged before the performance -- but apparently had a change of heart once they went on the air.

After a series of f-bombs, a female DJ can be heard scrambling to cut the audio -- saying, "Get rid of it!" Obviously, Rage was not allowed back on the air.