Mariah Carey -- Miss Match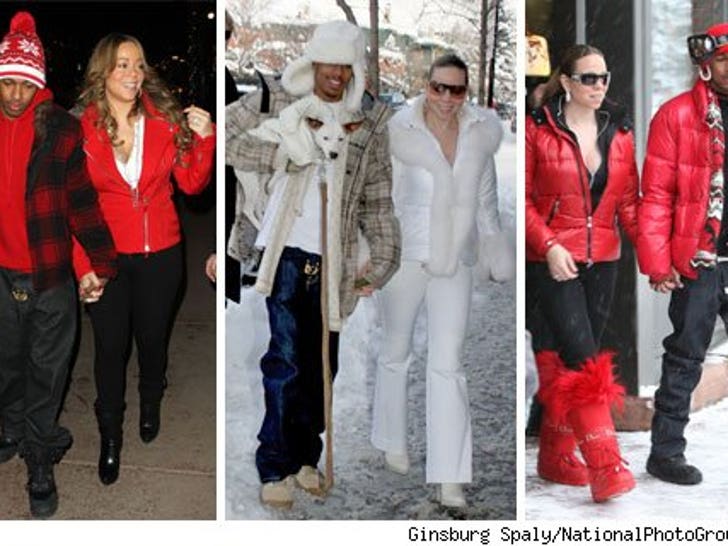 Mariah Carey found the one accessory that goes with everything: Her husband!
Here's Mr. and Mrs. Carey Monday night in Aspen (left) ... and again in the Colorado town the same time last year (center, right).
For Mariah, Nick's a fashion trend that never goes out of style.