Pope Tackled on Last Second Hail Mary
Pope Tackled on
Last Second Hail Mary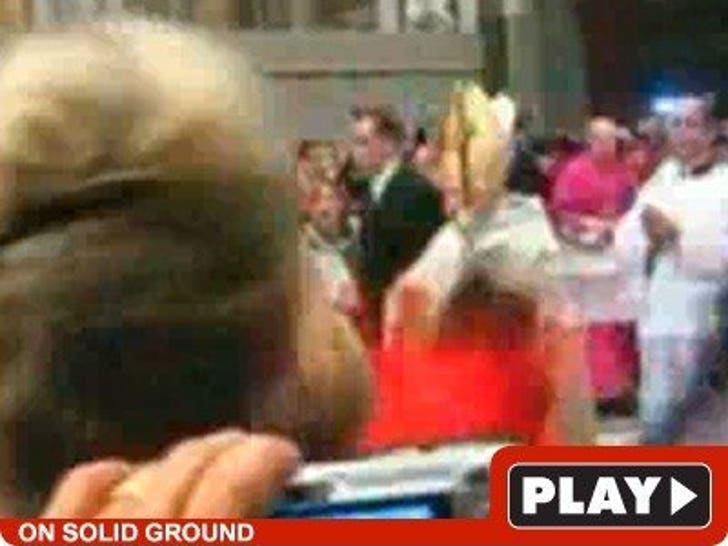 Pope Benedict XVI took a lickin' and kept on tickin' -- after a woman jumped a barrier and rushed the pontiff at the beginning of Christmas Mass.
After he was knocked to the ground, the Pope got up and kept walking -- and still delivered his annual Christmas Day blessing.
But not everyone walked away unscathed -- an 87-year-old French Cardinal who happened to be standing just a few feet from the incident fell and broke his hip amongst the chaos.
Vatican officials claim the overzealous woman appeared, "mentally unstable."