Report: NBAers Involved in Armed Standoff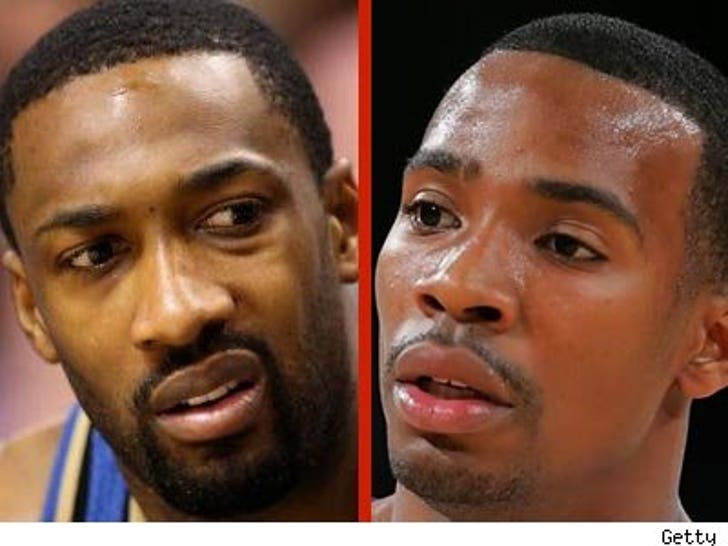 His nickname is Agent Zero, but a new report claims NBA star Gilbert Arenas went 007 on a teammate when he allegedly drew his gun on him during a disagreement over money.
Arenas and backup point guard Javaris Crittenton got into it on Christmas Eve, says the NY Post, to the point where the two pulled out their guns in the team's locker room. A source told the paper the argument involved some sort of gambling debt.
Arenas admitted on Christmas Day that he had been keeping unloaded guns in his locker, which he turned over to the team.
Arenas and Crittenton both play for the Washington Wizards, which used to be known as the Washington Bullets.