Nightclub Dispute in DJ AM Estate Case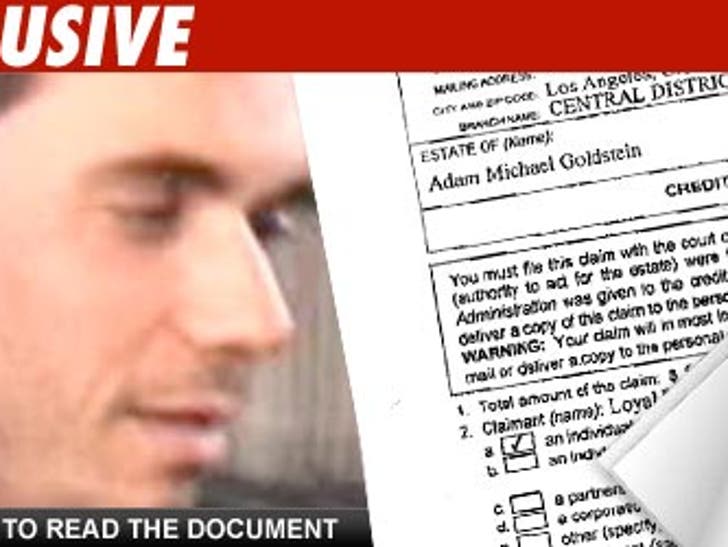 Michael Jackson isn't the only one who left debt behind -- allegedly. A creditor's claim was just filed in the estate of DJ AM.
Loyal Pennings claims the estate owes him $566,666.66. According to legal docs obtained by TMZ, Pennings and DJ AM (aka Adam Goldstein) were partners in LAX nightclub back in 2005.
According to the docs, in 2006, DJ AM entered into a contract with Pure Management Group in Las Vegas to open an LAX club at the Luxor.
Pennings says DJ AM told him the contract was worth $1.7 million and Pennings says his deal with DJ was that he would get 1/3 of all sums received.