Ke$ha -- Olsen Twin?
Ke$ha
Olsen Twin?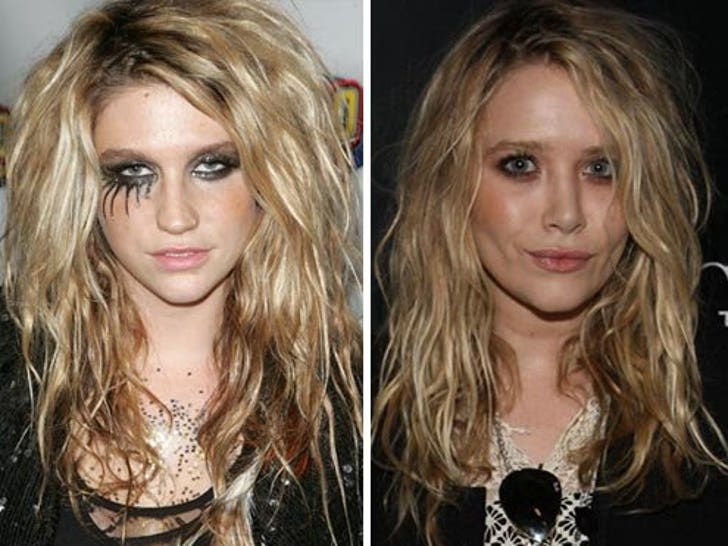 Here's bubblegum pop newbie Ke$ha -- the chick who sings that "Tik Tok" song you can't get out of ya head -- at some event in NYC last month (left) and wonder twin Mary-Kate Olsen a few months ago (right).
So far, only one has been to rehab.