Neo-Nazi Boots TV Shrink in the Head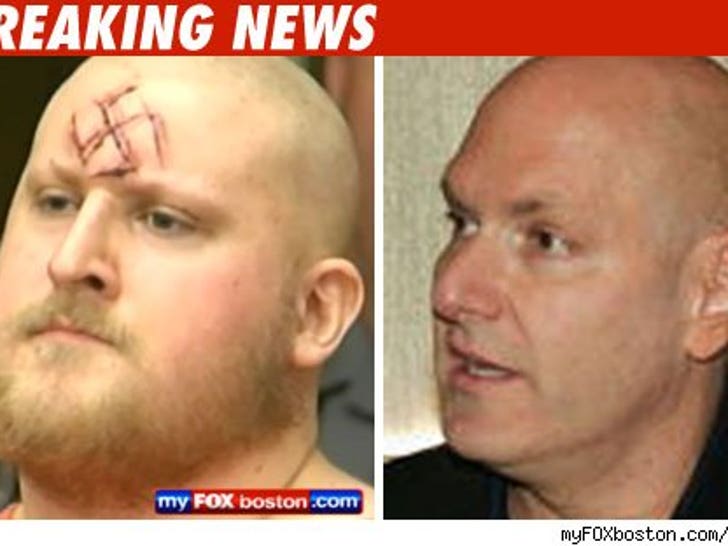 A guy with a swastika carved into his forehead jumps on a table and kicks a former talk show host in the head -- and shockingly, it wasn't Jerry Springer.
The guy on the receiving end of the kick was former TV host and real-life shrink Dr. Keith Ablow. The doc was evaluating some scumbag accused of rape and double murder at a corrections facility in Massachusetts -- when Keith claims the dude jumped on the desk and put a foot to his melon.
According to MyFoxBoston, guards immediately rushed in and subdued the 23-year-old. Ablow claims he wasn't injured in the attack and wanted to continue with the evaluation, but officials wouldn't allow it.
We'll finish it for you -- the dude is a horrible, disgusting, vile excuse for a human ... technically speaking.