Cops to Adam Levine: This is Your 2nd Warning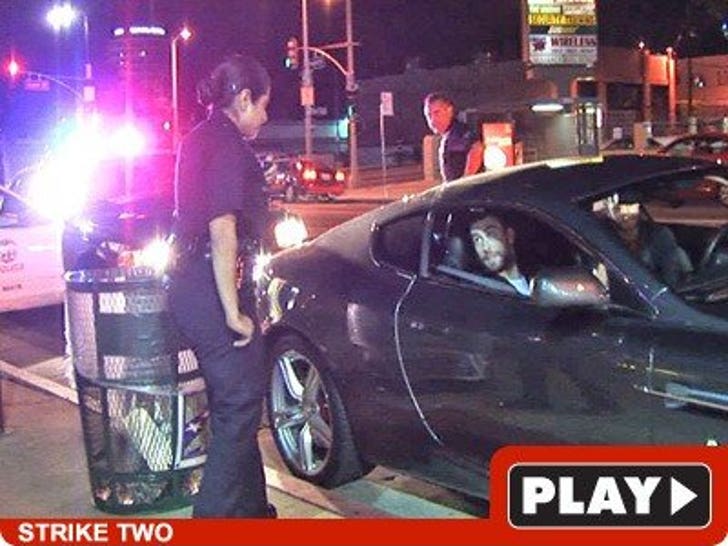 Adam Levine was in the middle of another situation with the LAPD last night -- and it was all over the same Aston Martin that got him in trouble last time.
The Maroon 5 singer was sitting in his ridiculously awesome ride, when cops pulled over the car for not having plates -- the same thing he was pulled over for back in '08 ... in the exact same car.
For the second time, Levine was let off with just a warning ... and was free to enjoy his beloved Pinkberry dessert.