Casey's Ex to CNN: Tila Tequila, A Big Fat Liar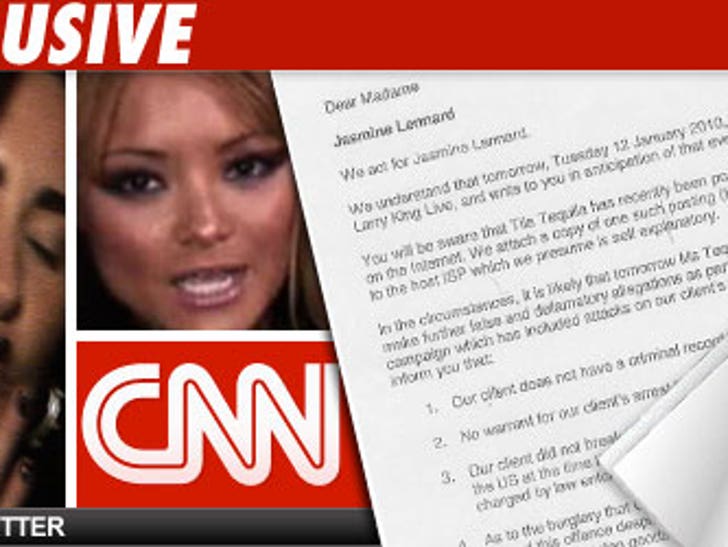 Casey Johnson's ex has put "Larry King Live" and CNN on notice ... Tila Tequila is not to be believed.
Jasmine Lennard's attorneys just fired off a letter to "LKL" and CNN -- warning them not to let Tila use the show "as a platform to make further false and defamatory allegations" about Lennard.
The lawyer says, among other things, Tila better not allege Jasmine has a criminal record or outstanding warrant, that Jasmine broke into Tila's home, that Jasmine is a prostitute, and that Jasmine is pregnant or has ever been pregnant.
As for "Larry King Live," Tila has told people "LKL" pulled the plug on the interview this morning. CNN had no comment.
Looks like the letter may have had a little firepower.