Usher: Thief Stole $1 Mil in Jewelry - from My Car
Usher:
Thief Stole $1 Mil in Jewelry
From My Car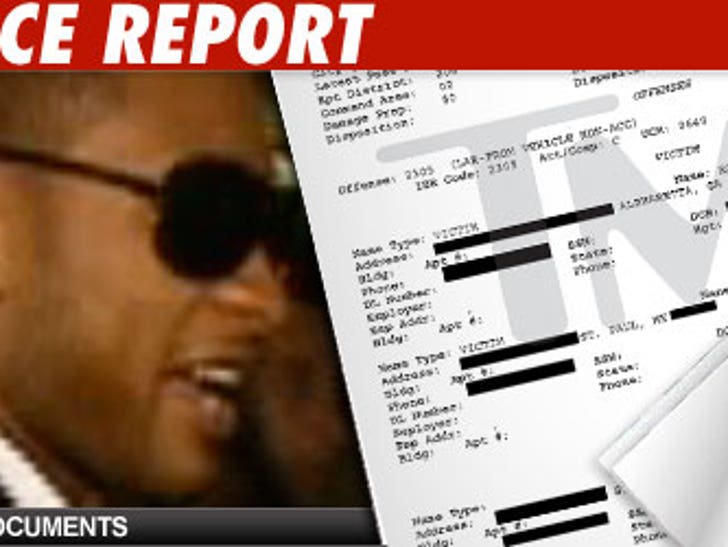 Usher claims he was the victim of a serious Christmastime jewel heist -- when someone jacked $1,000,000 in jewelry from the back of his car!
It all went down in Atlanta on December 14th -- Usher and a friend were in an AT&T store when someone broke into his GMC Yukon and took whatever they could get.
According to the police report, Usher claims the bandit made off with all sorts of Xmas gifts and personal belongings including $50,000 in furs, a computer and more than a million bucks in jewelry that he happened to have in the car at the time.
Usher told police he's worried about some never-before heard voice tracks that were on the computer.
An AT&T employee claims she saw the whole thing go down, but when contacted by MyFOXAtlanta -- she claims she's too afraid to talk about it for fear of retaliation.