Dick Van Patten Hits Race Track After Car Crash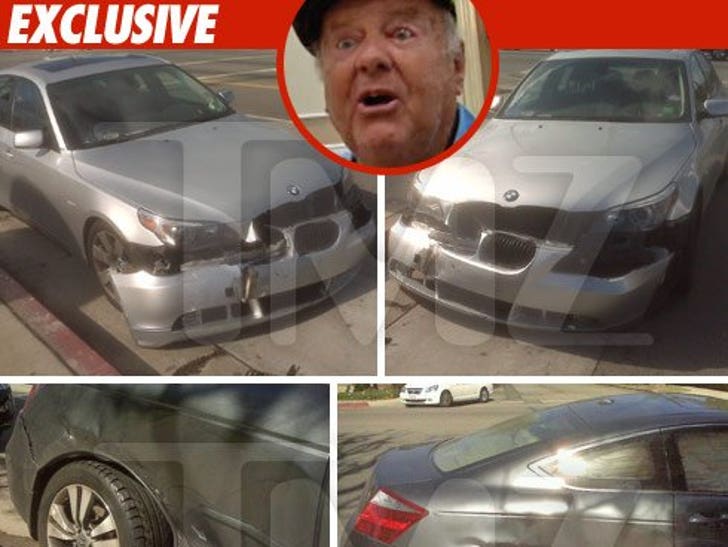 Dick Van Patten got into a pretty nasty car accident in Los Angeles the other day -- but was so determined to get to a horse race, he rolled out before exchanging info with the other driver!
TMZ has learned the "Eight is Enough" star t-boned another car in his BMW (top) in the San Fernando Valley Wednesday afternoon -- but after the run-in, he couldn't find the other driver ... so he took off to the Santa Anita race track.
Turns out the woman in the other car pulled into a nearby gas station and called the police -- who then couldn't locate Van Patten.
Luckily, Dick's son showed up and smoothed things out with the cops, who were thisclose to calling the situation a hit-and-run. Police later interviewed Dick, and decided not to file charges -- allowing the two drivers' insurance companies to take it from there.
Jeff Ballard, Dick's rep, tells TMZ, "The only time Dick Van Patten runs is down the stretch at the race track when his horses are winning."
FYI -- On Wednesday, Van Patten's horse lost.