Tiger's #1 Gal -- Free of Charge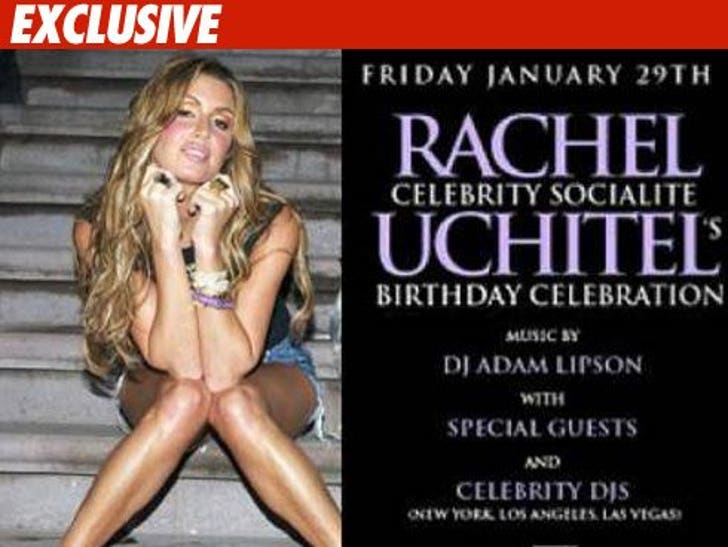 Tiger Woods' #1 mistress, Rachel Uchitel, never got paid a single penny ... at least not from the club throwing her birthday party later this month.
TMZ has learned Rachel will be celebrating her 35th at a club in Palm Beach, FL called 251 PB -- and though she's being billed on the flier as a "Celebrity Socialite," a la Paris Hilton, she's not charging them a cent to show.
We're told other celebrities are expected to attend ... though we're guessing Tiger won't be one of 'em.