Charlie Sheen Leaves Hospital - Brooke 'Fine'
Charlie Sheen Leaves Hospital
Brooke 'Fine'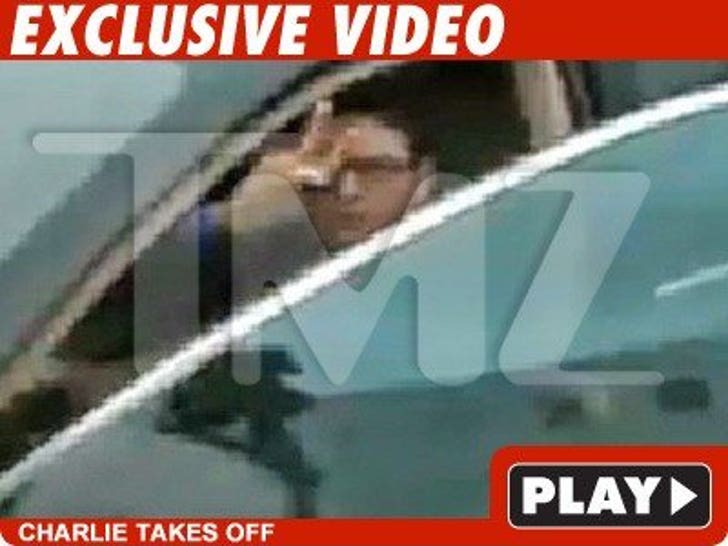 Charlie Sheen just left the hospital where wife Brooke Mueller is recovering from a nasty infection that landed her in the ICU ... and he says she's doing "fine."
As we first reported, Brooke was pumped full of antibiotics and she's now bouncing back from a 105 degree fever. Brooke's lawyer, Yale Galanter, tells TMZ she should be released from the hospital today and he expects the hearing on the protective order will still be heard in an Aspen court on Friday.
And, as we reported, legal docs should be filed shortly to allow Charlie to communicate with Brooke while she's in the hospital. Under the current protective order, Charlie can be in the same room with Mueller but can't communicate with her.