Chris Brown -- Bloody Tasteless Photo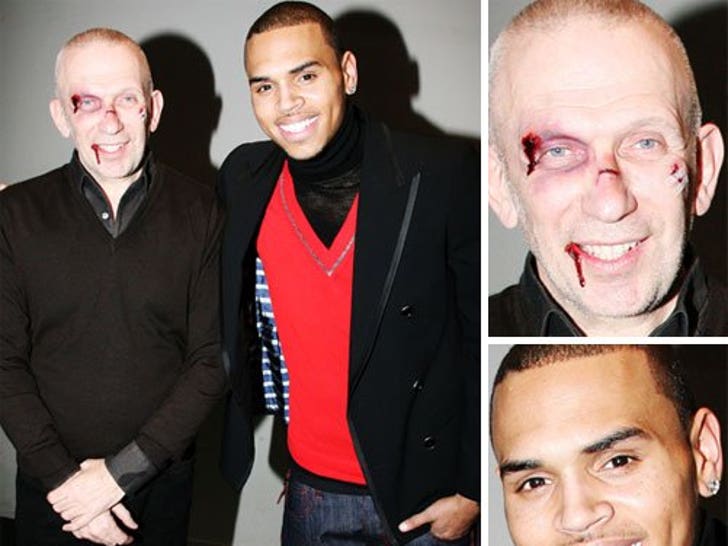 Chris Brown's publicist must have been sleeping -- because for some reason, the guy who's famous for beating up Rihanna didn't think twice about posing next to a guy who looks like he got his ass kicked.
The guy with the busted face is celeb designer Jean Paul Gaultier -- who was wearing make-up for a warrior-themed runway show ... but Chris Brown's unfortunate smiling face was 100% real.
No word on whether this violates the terms of Brown's probation.