NBA Star Apologizes for Naked Photos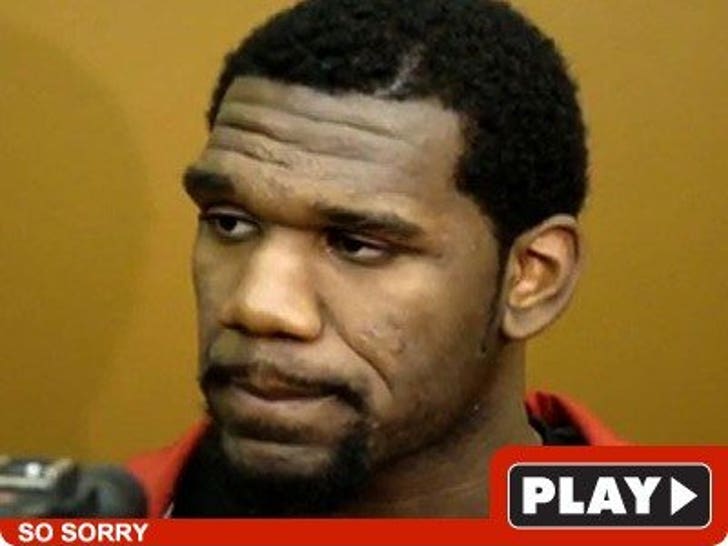 Greg Oden -- a former #1 NBA draft pick -- apologized last night for naked photos of himself that hit the Internet this week.
In a quick press conference at his team's practice facility, the perennially injured Portland Trailblazers star said he was sorry for getting caught with his pants down -- and apologized to "everybody ... Portland, the fans, the organization"
During the presser, Oden said the pics were taken for a "lady friend" over a year-and-a-half ago.
Oden also claims he's "grown a lot" since then. Interpret that statement however you want.