Spencer Pratt Busted for Mud Flaps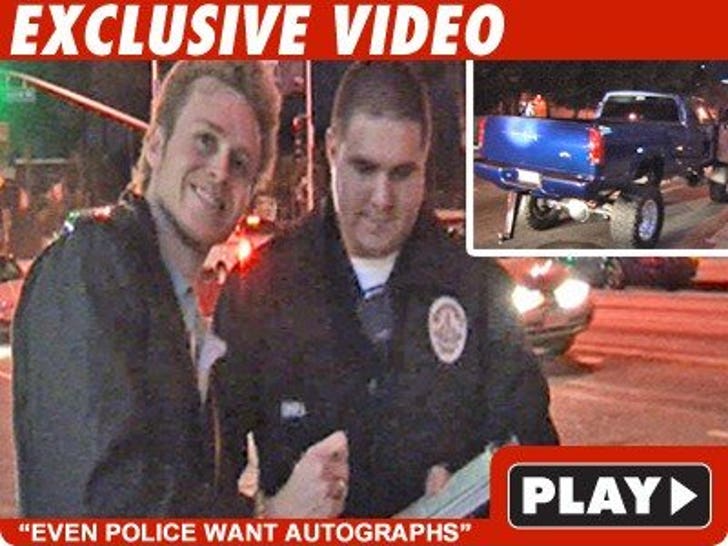 Spencer Pratt is a dirty mud-slinger -- and according to the police, dude needs to fix the problem stat.
Heidi Montag's other half was pulled over by the LAPD last night because his monster truck lacked mud flaps -- which are required on massive rides so mud and debris doesn't get shot back at other vehicles.
During the stop -- in which Spencer invited the cops to go clubbing with him -- the officers nailed Spencer for not having proof of insurance.
Spencer was eventually sent on his way with merely a fix-it ticket, which requires him to get his vehicle up to code by March 15.