Car Thieves Caught on Tape in Sheen Case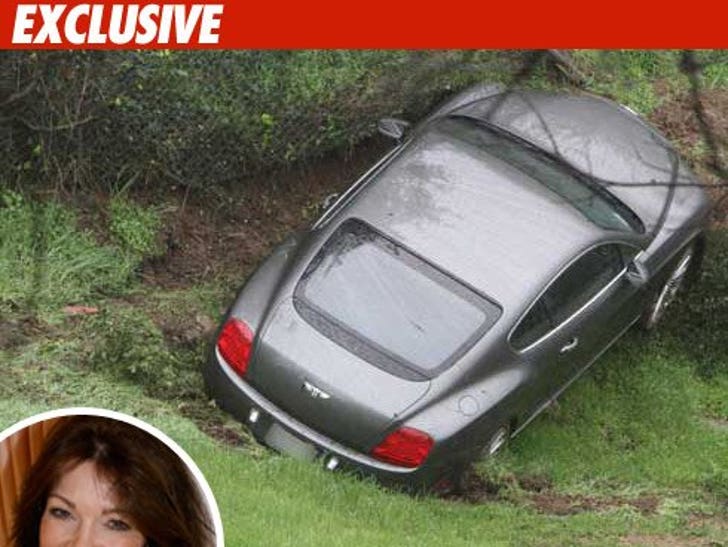 The eye in the sky may be the key to the mysterious Bentley at the bottom of a ravine near where Charlie Sheen's car was found -- the Bentley owners claim they have surveillance tape of the car being stolen.
TMZ just contacted the owners of the Bentley -- one of whom, we're told, is slated to be on the upcoming "Real Housewives of Beverly Hills."

Lisa Vanderpump -- who appeared on "Silk Stalkings" and "Baywatch Nights" -- is married to Kenneth Todd. They live near Charlie Sheen's house in a gated community. The keys were not in the car, Lisa says. The car was parked in the driveway. Lisa tells us they have surveillance footage of the crime.
Lisa and Ken own the fancy Beverly Hills restaurant, Villa Blanca.
UPDATE: Law enforcement sources tell TMZ police are investigating to see if the Charlie Sheen and Todd incidents are connected. They have looked at the surveillance video from Charlie's house and there is a shot of the thieves leaving the scene, though it is hard to ID them.
We do not know how much the Todd surveillance video reveals.

UPDATE: We just spoke with Lisa again, who said, "They can have the frickin' car, but can I have my dry cleaning in the trunk, please?" Rich people's problems ....