Jared Allen Hunts People???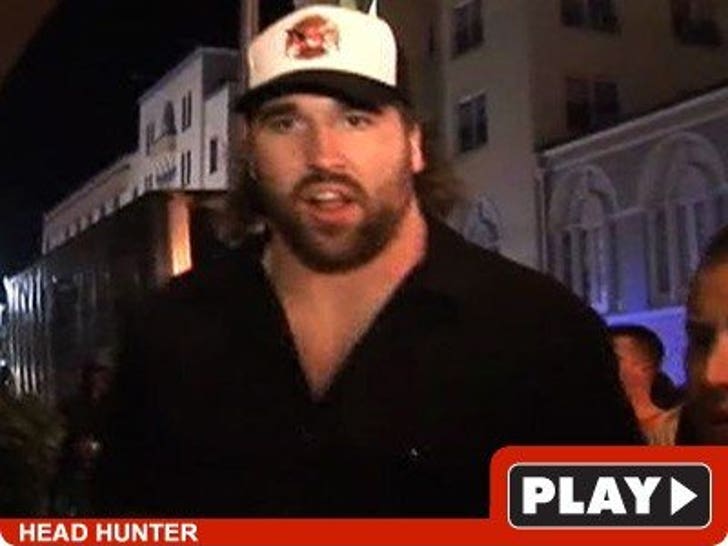 Minnesota Vikings badass Jared Allen is a famously avid hunter -- but it seems the NFL superstar has a thing for a more "dangerous" game.
As the mulleted mauler left a Super Bowl party in Miami last night, we asked about the biggest animal he's ever killed -- to which his buddy responded, "A human being."
He was kidding ... we think.