Conrad Murray Pleads Not Guilty in Jackson Case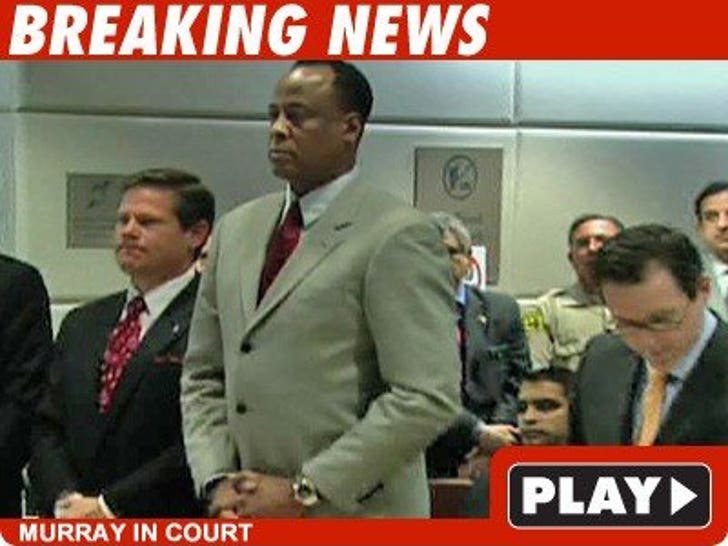 Dr. Conrad Murray was arraigned today and pled not guilty to involuntary manslaughter charges in the death of Michael Jackson. He was taken into custody for booking and bail was set at $75,000.
Jackson's parents and several of his siblings were front and center for the 25-minute hearing. The judge ruled as a condition to bail, Murray cannot be in possession of (or prescribe) anesthetics and specifically mentioned Propofol. At one point the judge said, "I do not want you sedating people."
Murray had to surrender his passport.
Murray will be in court again on April 5.