Kanye Puts Hit on Jay Leno
Kanye
Puts Hit
on Jay Leno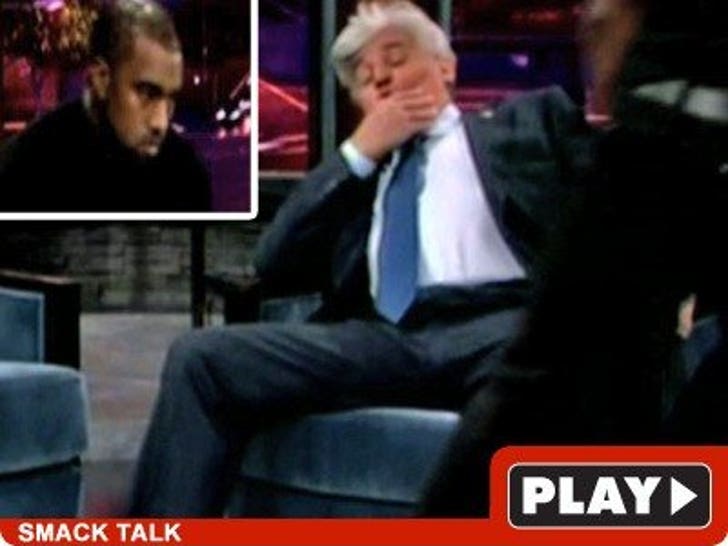 Kanye West sent Jay Leno out with a bang last night ... right on the kisser.
During Leno's final episode before his late night comeback after the Olympics, Donald Trump and Kanye West made appearances -- and the latter got to sucker punch that infamous chin.
No fancy ending ... no display of kids born during his run on this show ... Jay merely ended his primetime run by pitching to the local news.